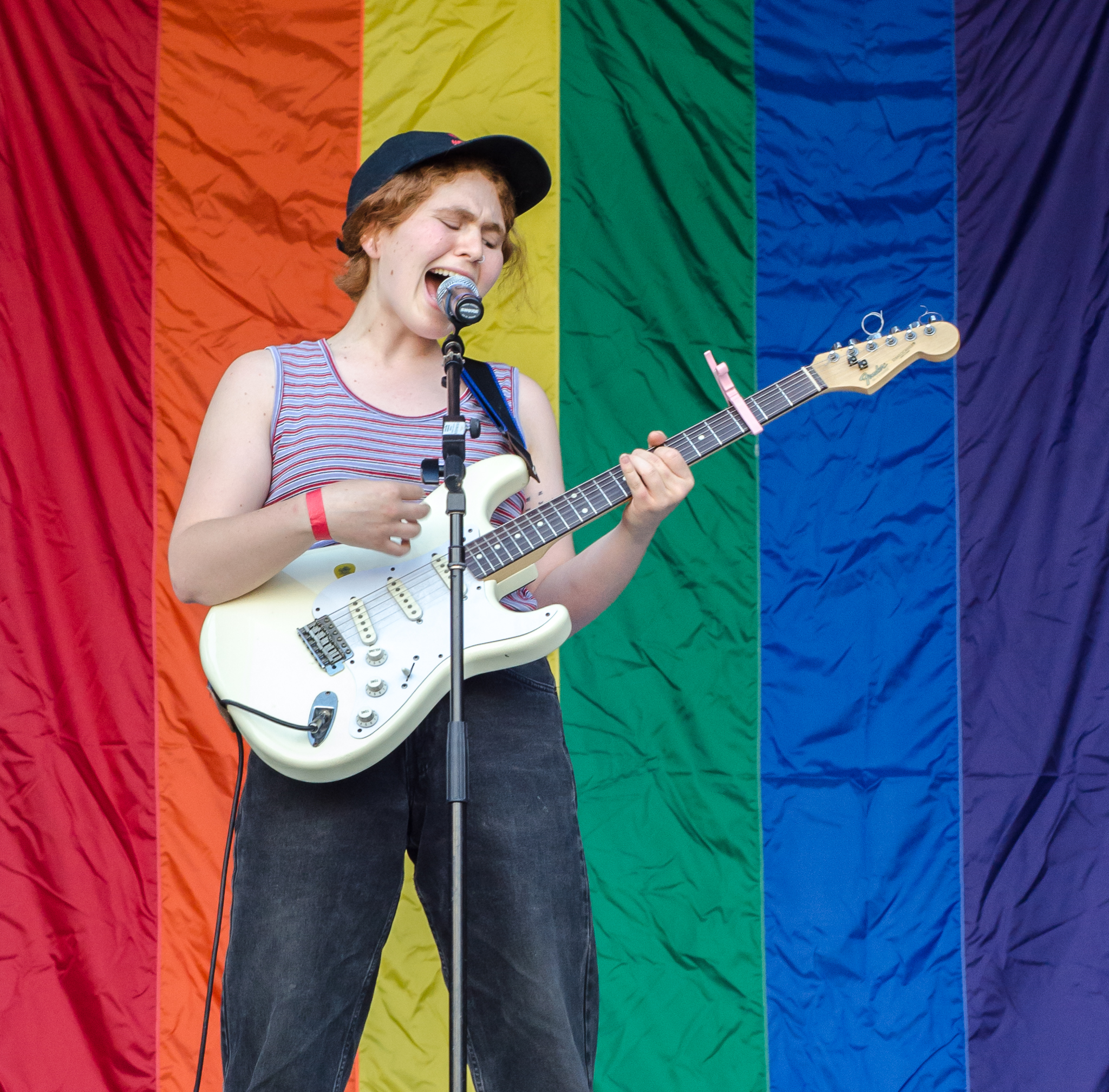 Girlpool at Lancaster Pride 2016
Indie pop-rock duo Girlpool will perform at Binns Park this year as part of Lancaster PA Pride Fest.
Lancaster Pride will be 12-6 p.m. June 19. Tickets to the all-ages festival are $5. Other entertainment includes Kate Faust, The Ok-Ok's and drag performances. The entertainment lineup is presented in partnership with Animal House Productions.

The event's co-chair, Zac Nesbitt, announced in March that the festival would move to Binns Park this year. Lancaster PA Pride Fest was previously held at Buchanan Park since 2008.
Girlpool was founded in Los Angeles but relocated to Philadelphia to be part of the city's vibrant DIY music scene. The band was listed as one of "20 all-female bands to watch" by Billboard magazine in 2015.
Girlpool released its debut LP "Before the World Was Big" in June 2015.
For more information, see the official Facebook event.


Sourced: http://lancasteronline.com/features/entertainment/girlpool-to-perform-at-lancaster-pa-pride-fest/article_062b8c1a-20ed-11e6-bfbd-9fd1b8fae0ef.html